Week
8:30-12:00am Morning Camp
(Regular classes 9:30-11:30am
**Programming classes 9:00am-12:00pm
*8-9th Grade classes 9:30am-12:00pm)
12:30-3:30pm Afternoon Camp
(Regular classes 1:00-3:00pm
**Programming classes 1:00-4:00pm
*8-9th Grade classes 1:00-3:30pm)
3:30-6:30pm Aftercamp Classes
Week 1: 6/21-6/25/2021
(select one)


CRIME BUSTERS (series 1)

Minecraft Game Design

Origami (by SDSU CCC)

Computational Thinking without Coding (II)

Comic and Cartooning

Chinese or Sport Club,
Math Practice, Vocabulary Building

Week 2: 6/28-7/2/2021

Science of Chance

Rocketry

(select one)


creative writing - Harry Potter

Learning to Code by Design with Scratch

Chinese Tea & Food Culture (by SDSU CCC)

Chinese or Sport Club,
Math Practice, Vocabulary Building

Week 3: 7/5-7/9/2021

Anime appreciation

Public Speaking

Makers engineering

Design Thinking: 3D Animation

The Rise and Fall of the Dynasties (by SDSU CCC)

Chinese or Sport Club,
Math Practice, Vocabulary Building

Week 4: 7/12-7/16/2021

Lego Robotics & Visual Programming

Creative Reading and Writing: Percy Jackson/Heroes of Olympus

Mobile Games Design

World Mythology

Chinese or Sport Club,
Math Practice, Vocabulary Building

Week 5: 7/19-7/23/2021
(select one)


Digital Art: Paint & Pixel

Money Sense

Painting & Drawing

(select one)


Skylines: Game-based 3D City Design

Inventing Stuff

Chinese or Sport Club,
Math Practice, Vocabulary Building

Week 6: 7/26-7/30/2021

The Magic World through Microscope

We All Scream for Ice Cream! A Marketing Plan

3D Modeling

Algebra: Finding the X Factor

Chinese or Sport Club,
Math Practice, Vocabulary Building

Morning Camp
Select one from the following: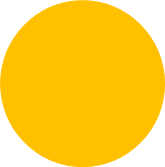 CRIME BUSTERS (series 1)
Campers will learn to become Crime Scene Investigators during actual crime scene setups! Campers will learn how law enforcement professionals solve crimes. Campers will learn how a crime is actually solved and learn how Biology, Chemistry, and Physics play a major role in the investigation! Some of the focuses will be on Fingerprinting, Fiber Analysis, Hair Analysis, and Handwriting Analysis.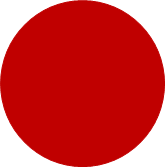 Minecraft Game Design
Students team up to customize their own Adventure Maps and shape their own gameplay experience. Students strategically tailor unique biomes that provide players with challenges and rewards, utilize Redstone to create secret passageways, traps, access points, build safe havens with resources that help players move successfully throughout the game, and install mods that allow Students to create very distinct qualities within their Minecraft game.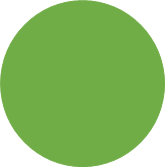 Origami (by SDSU CCC)
The Chinese Paper Cutting and Folding class is an introductory level class that introduces the art of Chinese paper cutting and folding to students. We will explore the history, culture, and value of the art and create our own papercuts and folds. This camp is taught by SDSU Chinese Cultural Center.
Afternoon Camp
Select one from the following: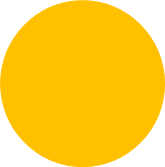 Computational Thinking without Coding (II)
We will teach Computer Science through games and puzzles with cards, string, crayons and lots of running around. These activities will introduce students to Computational Thinking through concepts such as binary numbers, algorithms and data compression. Importantly, no coding is needed.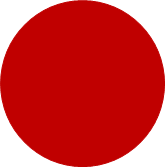 Comic and Cartooning
Are you ready to take your cartooning to the next level? Bring a comics project to our camp and we will help you do just that! Through a series of lectures and in-class exercises our instructors will teach you methods for developing characters, environments and a variety of inking techniques. Each day will have dedicated studio time for students to apply these concepts to their own work.
Morning Camp
Select one from the following: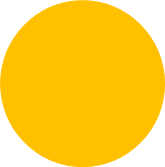 Science of Chance
Students develop a fundamental understanding of probability and statistics through fun activities and real word examples. Students will work with both first-hand and second-hand data. They will learn to conduct experiments and surveys. They will also obtain data from newspapers and journals. Using the data, they will generate graphs, charts, and tables to discover patters, draw conclusions and make predictions.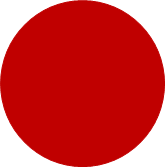 Rocketry
This camp is designed to proliferate a student's imagination about the practice and theory of space exploration and the vehicles that will take us there. This course will teach students the vocabulary and math behind rocket thrust and orbital trajectory. Students will create and test motion hypothesis using model rockets.
Afternoon Camp
Select one from the following: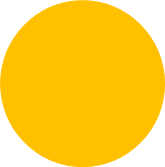 creative writing - Harry Potter
Jumping into the magical world of Harry Potter, students will engage in writing exercises, and fun activities based on the world of Harry Potter.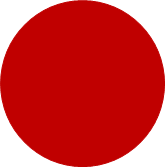 Learning to Code by Design with Scratch
Let your imagination run wild in this multimedia adventure. Scratch is a fun and easy way for kids to learn the basics of programming using snap-together code blocks to build working programs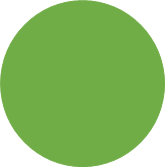 Chinese Tea & Food Culture (by SDSU CCC)
One of the Six Arts of Confucianism is "Li", which means etiquette and ceremony. Students will explore the Chinese "Li" through tea and food. This course will introduce the Chinese tea and food culture to students, including tea etiquette, tea ceremony, and foods from different areas of China. This camp is taught by SDSU Chinese Cultural Center.
Morning Camp
Select one from the following: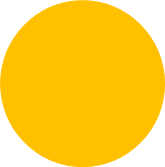 Anime appreciation
Starting with the creation of different art styles, students will explore the rich history of Japanese anime from early examples to modern shows and movies.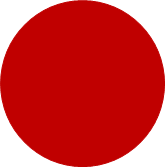 Public Speaking
Too many students have something to say but do not have the tools to speak in public effectively and with comfort. Sharpening communication abilities helps students succeed in a world that demands confidence, articulation and the ability to clearly communicate ideas. By building superior speaking skills, students will be prepared to excel in school, attain their dream jobs, defend their beliefs and values, and become leaders in their communities. This camp will be an emphasis on oral communication as well as writing skills in this course, arguing the topics of the day.
Afternoon Camp
Select one from the following: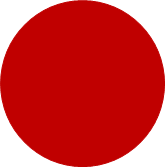 Makers engineering
Using both LittleBits blocks and hands-on experiments, kids learn about electrical engineering, structural design and space flight. It's a chance to introduce kids to a wide range of science subjects while exploring the theory behind electronics, architecture and vehicle.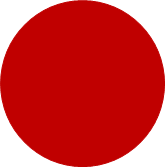 Design Thinking: 3D Animation
Students will gain a deep understanding of some of the foundational principles of animation, including squash and stretch, follow-through, arcs, secondary action, timing and more. They will use the same techniques and workflows that professionals do, including the use of location and rotation keyframes, multiple cameras, and more.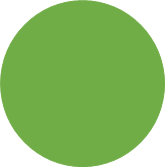 The Rise and Fall of the Dynasties (by SDSU CCC)
Throughout the course students will study the Qin and Han dynasties through story-telling and creative group activities. The class will cover the policies and achievements of the emperor Shi Huangdi, the construction of the Terracotta Army and The Great Wall and Han culture and society. Through engaging videos and collaborative in-class projects students will develop an appreciation for the rich history of early imperial China. This camp is taught by SDSU Chinese Cultural Center.
Morning Camp
Select one from the following: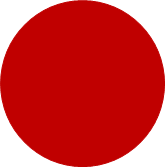 Lego Robotics & Visual Programming
Solving fun challenges using Lego EV3 Robots and learn to code motors and sensors with LEGO MINDSTORMS! Use your programming skills to allow the robot to perform by itself in a simulation environment.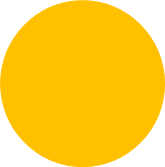 Creative Reading and Writing: Percy Jackson/Heroes of Olympus
Students will jump into the mythological world of Percy Jackson with fun and engaging writing exercises and activities.
Afternoon Camp
Select one from the following: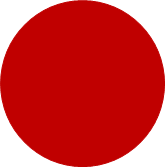 Mobile Games Design
Students learn to design and program mobile game apps. They learn both programming concepts and principles of design in an intuitive and rich development environment.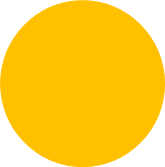 World Mythology
Students will learn and study myths and legends from around the world and eventually writing their own personal myth.
Morning Camp
Select one from the following: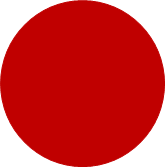 Digital Art: Paint & Pixel
Students develop and improve their graphic design skills while mastering professional design tools. Students develop the skills necessary to research and compose digital image projects. They are encouraged to be creative, but are also taught to think of each project as a concise statement of artistic, documentary, and/or journalistic intent.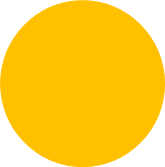 Money Sense
Kids are fascinated by the value of money. But most aren't taught the power of saving and investing in school or at home. Money sense for kids' camp is a fun way to introduce important concepts such as opportunity cost and interests as well as the basics of saving and investing as a way of life. Teaching money skills to kids is more challenging in today's high-tech world that includes debit cards, ATM's, direct deposits, automatic deductions, credit cards, on-line bill paying, and more. Let camp help the kids get started.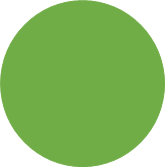 Painting & Drawing
Unleash your child's imagination this summer! This camp provides student a wonderful introduction to several forms of visual art. Each day brings a new project that may include drawing and painting. Students will learn skills and techniques and also learn to think out of box and create your style.
Afternoon Camp
Select one from the following: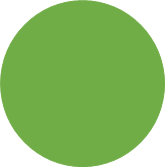 Skylines: Game-based 3D City Design
This is a fascinating class that, with computer games, will introduce the thrill and hardships of creating and maintaining a real city. No more messing with paper, scissors and glues. Through simulation, Students will engage in urban planning by controlling your own roads, public services, transportation and more. You're only limited by your imagination, so take control and reach for the sky!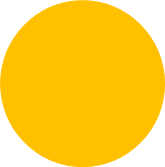 Inventing Stuff
The camp is an adventure with lessons that explore connections between science, technology, engineering, and innovation. It connects students to inventors who changed the world and their impact across the centuries. Throughout high-energy and hands-on activities of inquiry, discovery, and problem solving, students explore not only the how and why of various discoveries and inventions, but also the entrepreneurship through innovation.
Morning Camp
Select one from the following: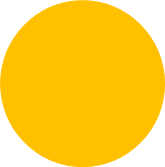 The Magic World through Microscope
Students will learn scale and size and proper use of microscopes. Students will examine and compare one-celled and multi-cellular organisms. One of the topics will include cell structure, nutrient needs, and growth. Students will learn to appreciate the complexities of familiar things such as newsprint, fibers, or blades of grass. They develop laboratory skills including staining, and DNA extraction. They will also explore the various ways microscopes are used in the fields such as forensic science..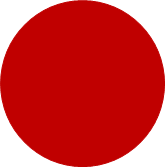 We All Scream for Ice Cream! A Marketing Plan
Marketing is about to putting the right product in the right place, at the right price, at the right time. Students will utilize the Four P's of the marketing mix to best bring a new product or service to market. Student will learn to define marketing options in terms of price, product, promotion, and place so that their offering meets a specific customer need or demand. One of the activities will be to determine the target market for multiple ice cream brands.
Afternoon Camp
Select one from the following: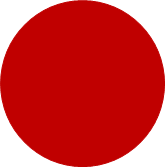 3D Modeling
Explore the interesting world of 3D Modeling. In the class, you'll learn the basics of perspective scale drawings and how to use 3D software to design. You will also learn how this technology is revolutionizing social progress from rapid innovation in business to formerly unprecedented breakthroughs. This class will engage students in conceptual and practical spatial problem solving and precise geometric formulation.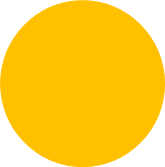 Algebra: Finding the X Factor
Algebra is everywhere as a foundational branch of math. Students will be introduced to equations and inequalities, model and graph linear functions. They will investigate and solve real-world applications and apply your mathematical expertise to real-world problems.
Daily Schedule (K-7th Grade)

8:30-9:30 Morning Drop off, Morning Reading, Board Games & Chess
9:30-11:30 Morning Class (Programming Camp 9-12 pm)
11:30-1:00 Lunch / Free Activities or Games or Craft /Reading (Supervised by staff)
1:00-3:00 Afternoon Class (Programming Camp 1-4 pm)
3:00-3:25 Break & Snack
3:25-5:30 Three After Camp Classes:
— Chinese or Sport Club
— Math Practice
— Vocabulary Building
5:30-6:30 Craft & Free Activities (Supervised by staff)